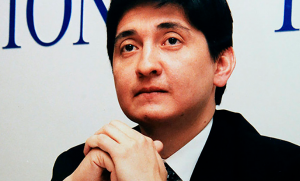 In year 1967 April 22, in big family was born Tatishev Yerzhan Nureldaemovich. He was born in small village Turbat of Kazygurt raion South Kazakhstan Oblast. His father, Tatishev Nureldaem, started as a village doctor and reached to be chief medical officer in Kentau City Hospital. The mother,Ultai Shomasheva, used to be teacher of physics in high school.
Yerzhan was very persistent and independent child. Parents taught him to be strong man and be responsible for own actions. He was not spoiled and parents knew that their son would reach his goals. They were so much right.
Yerzhan graduated Kentau high school with silver medal and gone to study in Moscow. In 1991 he graduated Institute of Applicable Biotechnology and gain specialization of Technologic Engineer. In parallel he was continuing study in Almaty, where he graduated Kazakh State Academy of Administration and obtained specialization of Economist.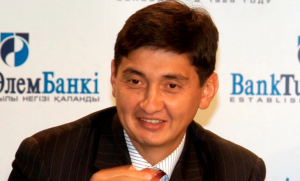 Early 1991, Yerzhan started his career in small business "Madina". He was working 16 hours a day, gaining knowledge and experience all the way. Already in 1991 he becomes vice-president of "Astana – Holding". In 1993, Yerzhan Tatishev – is a first deputy of President of "Kazcomercebank" Board of Directors. He proved himself to be a good professional financier and in January 1997, Yerzhan Tatishev heading the Bank TuranAlem. Those times were uneasy. At that moment, share of the Bank TuranAlem in bank sector was only 7 percent. Nobody believed in success of amalgamation of two banks, and the situation with banks was not very good at that time. But to the year of 2003 assets of the Bank TuranAlem were up to the 20 percent of share and it was a start for successful implementation of five year development strategy. Since then, through out seven years Yerzhan Tatishev successfully formed policies and strategy of Bank TuranAlem development. He brought in international shareholders. Thanks to his active management, several Bank representatives were open in Moscow, Kiev, Minsk, Bishkek, Shanghai, Kazan, Yekaterinburg, Tbilisi, Dushanbe, Yerevan, and Baku.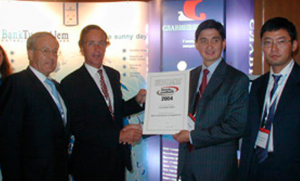 Bank TuranAlem (BTA) had become the financial institute of the State that holding leading positions. The Bank formed tendencies in mortgage system, small and medium business support and expansion of banking business beyond of the Kazakhstan. Yerzhan Tatishev was famous not only in Kazakhstan, but he became first citizen of CIS who received Golden Order "For the Name of Russia". Yerzhan Tatishev was strong manager, cultivated high standards and build a team of professionals. Those three milestones defined success for the Bank. Name of Yerzhan Tatishev will be always associated with golden times of the Bank TuranAlem.
In December 19th, 2004, Yerzhan Tatishev passed away. He left this world in his 38, when he was full of energy and life. His name will be forever in grateful hearts of people. Colleagues, partners and counterparts of Yerzhan Tatishev always remember of him as an individual of big world and the great Banker, talented financier and manager, also as a genuine man, good friend, faithful counterpart, good family man, father and sun.
Қайырымдылық жасау! Сделать пожертвование!
(RU) Пожертвование
(RU) Все средства собранные за счет благотворительных пожертвований, будут использованы для выделения дополнительных грантов. До 16 марта 2021 года за взносы, сделанные до 16.00, комиссия составляет 0 тенге!