Winners of "Get Metier!" Program 2018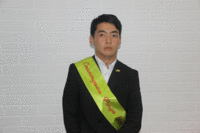 AITMANBET AKTORE graduated from a special boarding school № 2 of Almaty. Aktore is an independent and capable guy. At school, his favorite subjects were chemistry, physics, history, and Kazakh literature. Aktore loves to sing, he spends his free time reading books and on the football field. Aktore considers modesty to be his main positive quality, and emotionality is his drawback. Aktore grew up in a large friendly family, where he is the eldest son, so he tries to be a good example for younger brothers and sisters. Aktore came to the competition of educational grants of the Fund with an old dream – to open his own peasant farm.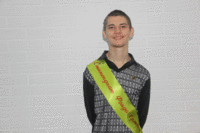 ODINTSOV PAVEL – graduate of a special boarding school № 2 of Almaty. His friends  know him as a decent, open, responsible and kind person. Paul is able to defend his opinion and respects the opinions of other people at the same time. From childhood, he showed interest in new technologies, he is an active Internet user, knows how to work with texts, analyze information. In his free time, he shoots videos, independently makes editing, tries himself in animation, writes scripts for cartoons. Paul does not forget about physical development – he is fond of swimming and darts. He believes that his beloved business should not only please, but also generate income. In 2017, Pavel was given the opportunity to undergo training in the disciplines of "Cinematography", "Video Editing", "Directing", "Journalism", and Production under the project "Peer to Peer". He hopes that having mastered the profession, one day he will be able to realize his dream – to make a trip to Africa.
Қайырымдылық жасау! Сделать пожертвование!
(RU) Пожертвование
(RU) Все средства собранные за счет благотворительных пожертвований, будут использованы для выделения дополнительных грантов. До 16 марта 2021 года за взносы, сделанные до 16.00, комиссия составляет 0 тенге!